WEB DESIGN SUPERHEROS
SAVING YOU FROM BORING WEB DESIGN.
The Blair Design Studio is a local military family owned & run company specializing in web design & graphic design located in Sheboygan WI.  
I focus on bringing your vision to the web. The Blair Design Studio makes achieving a professional web presence easy.
I keep it clean and I keep it focused. I am armed with over 15 years of experience and knowledge in marketing, graphic design and web design. My passion is to create the friendliest user experience, whether web design or brochure, while using modern technology and practices to help me achieve that goal. 
Because my client's satisfaction is my number one concern, you can expect to have every one of your needs, desires and expectations met to my fullest capacity. Having clients that are happy with my work is good, but I want my clients to suggest The Blair Design Studio to other professionals without even being asked. I know that my reputation among my clients and their networks is the best means of advertising, and I want to make you my next biggest supporter.
Customer satisfaction is my HIGHEST priority. I am not happy until you are, and I will continue to work with you until you can't help but rave about the quality of work that you received from The Blair Design Studio. I pride myself in creating a product that is not only functional but goes above and beyond.
In short, I love what I do!  I hope to hear from you soon!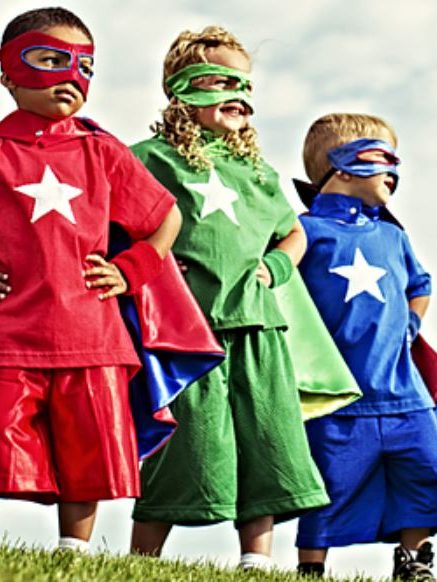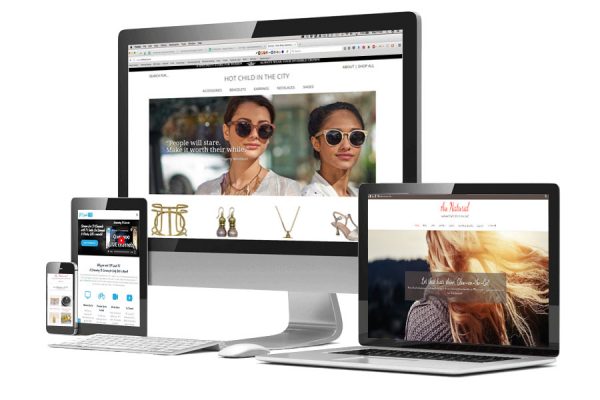 WEB DESIGN & GRAPHIC DESIGN SERVICES
The following are just a few of the services I offer. Contact me if you don't see what you need:
WEB DESIGN
It's time for a fresh new look to show off to your customers. The Blair Design Studio creates one of a kind websites designed to fit your budget while taking your ideas and implementing them into the final product.
GRAPHIC DESIGN
Get the right look in branding with custom business designs for all of your marketing and advertising needs. The Blair Design Studio designs business cards, flyers, postcards, posters, advertisements and everything else under the sun.
WEBSITE MAINTENANCE
Just like your car needs to be maintained in order to run properly, so does your website. Having a maintenance plan for your website allows you to request changes while enjoying an entirely predictable (and discounted) expense for that support.
MONTHLY RETAINER PACKAGES
A minimum of 3 month contract is required to receive these savings. My regular hourly rate is $65.
WHAT'S INCLUDED?
• Update website scripting, plugins, and core software
• Post new, client-provided blog/social media content
• Proofread client-provided content for grammar & spelling
• Monthly Backup of databases and website
• Update website to content
• Graphic Design: ex. image resizing, t-shirt designs, Flyers, brochures, business cards, etc.
• Digital Materials: ex. Social media graphics, blog banners, eBook covers and layout, etc.
WHAT ISN'T INCLUDED
• Full Web Design: If you need a new website designed from scratch, this will be quoted and billed as a flat fee.
• New Logo Design: If you need a new business, product, or project logo designed from scratch, this will be quoted and billed as a flat fee.
• Redesign of the website or changing website template or structure
• Cost of any software including security
• Expenses: Services do not include additional costs like stock photography, third-party extensions or plugins, web hosting purchases and printing.
WAS $65/hour
NOW $61.75/hour
Hours roll over 1 month
5% SAVINGS
$1,170 - $2,340
Per Month
WAS $65/hour
NOW $58.50/hour
Hours roll over 1 month
10% SAVINGS
$2,210 - $3,315
Per Month
WAS $65/hour
NOW $55.25/hour
Hours roll over 1 month
15% SAVINGS
WAS $65/hour
NOW $48.50/hour
Hours roll over 1 month
20%SAVINGS
You get 15% OFF
They get 10% OFF
They need to mention you at the start of the project.
Bronze
You get 20% OFF
They get 10% OFF
They need to mention you at the start of the project.
Silver
You get 25% OFF
They get 10% OFF
They need to mention you at the start of the project.
Gold
CLIENT REFERRAL BONUS PROGRAM
Share in my success by joining the Referral Program.
I make it simple!
When you refer a new client and they complete their first project with
The Blair Design Studio not only do you get 15% off your next project item but the new client also receives 10% off their first project item.
So if you are happy with me; tell a friend!
** Discounts can be redeemed anytime after being granted. They cannot be transferred to a cash payout. They cannot be combined together.
CONTACT ME
Whether you want to work with me or just say hi, I am here to talk. I'd love to hear from you. I'm happy to answer any questions you may have about web design or graphic design.
My goal is to answer any and all questions respectfully, with the utmost honesty, and as quick as I can.  Looking forward to doing web design for you, let's get started!
CLIENT PROJECTS
Check out a some of the web design projects that I've done for past clients. Web Design isn't all I do! Please contact me using the form above to discuss your needs.